Traditional readers tether your solution to wall outlets, local networks and the whims of facility IT admins. This results in costly complexity, fewer deployments and slow time to market. The solution? A new class of RFID reader: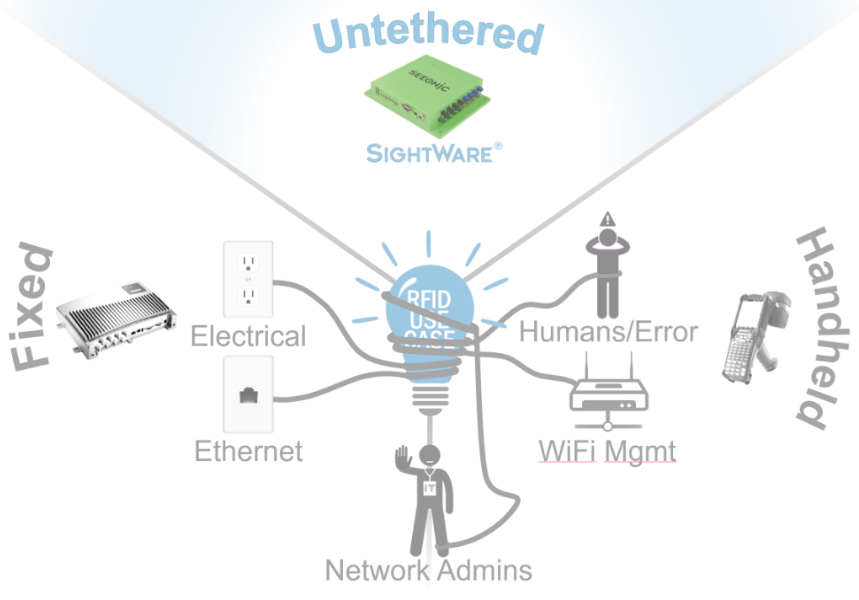 Introducing the SightWare® family of Untethered RFID™ readers. Bypass all facility/infrastructure constraints and unleash your use case directly to the cloud using advanced cellular, battery and ultra low-power technologies via the 16-port SightWare® P or the best-in-class performance of SightWare® FT.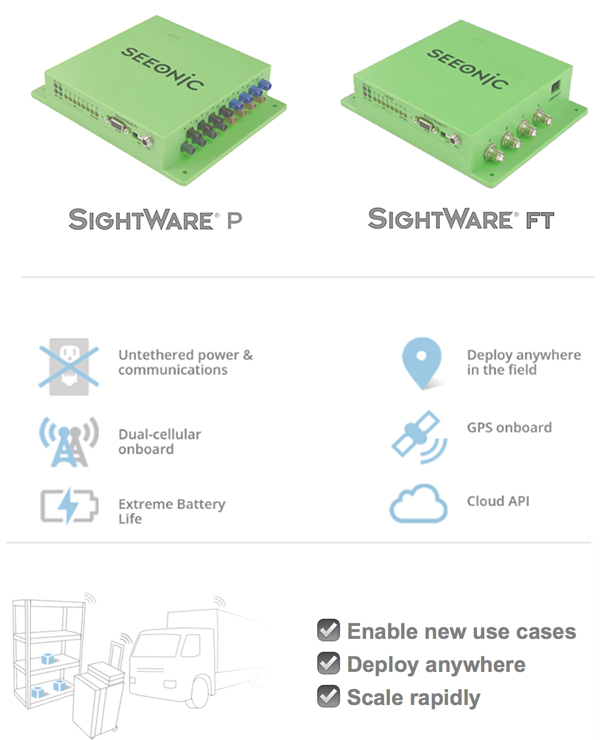 The following two tabs change content below.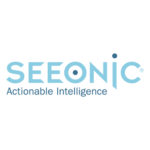 Seeonic
With the Seeonic solution, we offer complete visibility of inventory levels and location, as well as actionable demand and distribution data to help reframe your distribution model, reduce costs and improve your bottom line.